LITS Adventures is an ecosystem of companies that supports its clients and society in facing the present and future challenges.
Digital transformation? Yes, sounds great but it's only a part of it. Digital is already part of everything, so for companies to be able to be competitive they have to transform more deeply. And how can you create digital transformation on a company without understanding its full specificities?
We understand digital well, we understand business well, and we can learn fast about your company so that we can bring all these components together and provide you the right solution for your company.
To achieve this goal, we developed expert solutions for the different components that are essential to digital transformation needs with 3 separate companies that work together (we even share the same building).
LITS Adventures has 3 key areas: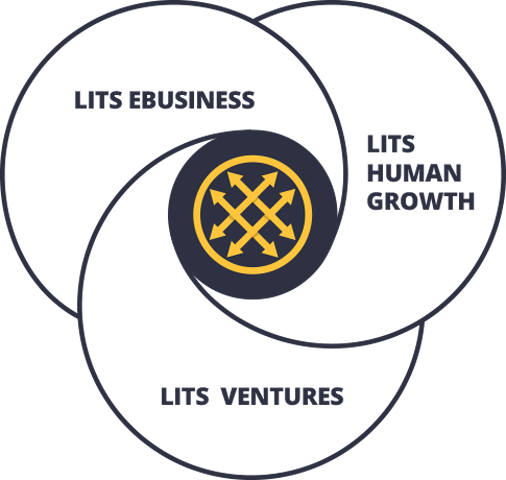 LITS Ebusiness - transforming companies - Helps companies creating, implementing and operating their digital/hybrid strategies.

LITS Human Growth - transforming people - Promotes the development of people for digital transformation and the challenges ahead. Through its school (LITS Academy), Media and Blog, and the experience of LITS horses.

LITS Ventures - transforming industries - ncubator and company builder where we invest and support the growth of companies we believe in.
Each company also provides its expert services independently.
We have the pleasure to work with some of the top companies in Europe and North and South America with a wide range of services, from strategy to omnichannel and digital transformation.